​We have a Certified Sports Nutritionist (CISSN) on staff dedicated to giving you the latest science based advice. The International Society of Sports Nutrition (ISSN) is recognized as the only not-for-profit academic society dedicated to promoting the science and application of evidence-based sports nutrition and supplementation. 

All members of our team are Certified Nutrition Coaches. We are committed to helping you reach your fitness goals whether that is weight loss, general health or athletic endeavors.

Whether you are a professional athlete working to improve your performance, or someone who just wants to lose some weight and feel better, we will spend time helping you understand nutrition so you can get in the best shape of your life!!

Michele Jamison completed this body alteration just under 6 months using our  Nutrition Plan.  This isn't a fad diet. You can have these results too if you are ready to do what it takes.  If you are struggling to get results, come talk to us, we want to help.

To hear more click the red dot.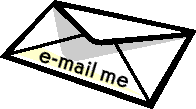 QC Nutrition Specialists

Duck Creek Plaza 

By Home Depot

852 Middle Road

Bettendorf, IA  52722

phone 563-355-4444

We Also Work With Professional Athletes

"I've worked out my whole life and have struggled with injuries.  When I decided to get back into the gym I thought I'd stop by  and see what it was all about.  I talked to Scott and Karen for about a half hour and was amazed at the insight and information they were giving me."

To hear more click the red dot.   


QC Nutrition Specialists 

Across from South Park Mall 

Next to BEST BUY

4335 16th St.

Moline, IL  61265

phone 309-762-6666

HOURS  10AM-7PM Mon-Thurs / 10AM-5:30 Fri / 10AM-5PM Sat / CLOSED Sun

We will be happy to come to your organization, business, club, athletic team, or gym and provide an educational seminar.  We routinely educate people on nutrition to increase endurance, build muscle and strength, or to lose body fat and just have better energy levels. 

These presentations ARE NOT SUPPLEMENT SALES PITCHES.  We discuss nutritional needs, focusing on carbs, fats, proteins and hydration.  We do not believe in FAD diets or "quick" weight loss strategies.  We provide education that will allow an individual to adopt an eating style they can use for the rest of their life. 

We have done many of these presentations all over the community. We provide them as a public service, NO CHARGE.  

Just call Scott Herkes CISSN at 309-235-7336 or ask at any of our store locations and we'll be happy to accomodate you.  

Thank you for your interest in QC Nutrition Speicalists. 

We appreciate your business. 


WHAT ARE YOU MADE OF???

Used - US Olympic training center

BODY COMPOSITION TESTING

SkynDex Skin Fold

InBody 570 - intracellular hydration, 

visceral fat, trunk, arms, legs

What is a CISSN certified Nutritionist?

A thorough nutritional consultation starts out with an accurate body composition analysis. This medical grade equipment correlates 98% to dexa and gives us a great idea of what you are made of.