FREE Community Outreach

Presentations are being offered by Certified Nutrition Coach CISSN  There is no charge for these presentations. 

This is not a supplement push. It is focused on what our bodies need to support activity levels.

We can come to your location and  educate your group on subjects such as:


-- nutrition timing

-- weight loss

-- strategies to gain strength and lean mass 

-- endurance sports strategies
Tell us what you are interested in  --> Call  (563) 355- 4444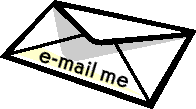 Please call or stop in for more details on these personalized nutrition programs.

You won't find a deal like this 

Anywhere Else !!!  

Let us help you get in the best shape of your life !!!!!!!!!!!!

QC Nutrition Specialists

Duck Creek Plaza 

By Home Depot

852 Middle Road

Bettendorf, IA  52722

phone 563-355-4444

QC Nutrition Specialists 

Across from South Park Mall 

Next to Enterprise Rental Car

4335 16th St.

Moline, IL  61265

phone 309-762-6666

HOURS  10AM-7PM Mon-Fri  10AM-5PM Sat  CLOSED Sun

OR CALL

Moline location 309-762-6666

Bettendorf location 563-355-4444

or email Scott directly scott.herkes@gmail.com